The Houston Dynamo opened the 2018 MLS season with a 4-0 destruction of Atlanta United on a pleasant overcast Saturday afternoon at BBVA Compass Stadium.
Three observations after watching the match in Houston yesterday
First:  Alberth Elis is pretty good
I can only remember one other time when a Dynamo attacking player made as much of an impact, without scoring a goal, as Alberth Elis did yesterday.  That would be in August of 2012 when Macoumba Kandji ran up and down the left side all day, terrorizing Heath Pearce and the New York Red Bulls in a 2-0 victory.  That match resulted in an epic Thierry Henry post-match rant about the Red Bulls letting Kandji stand out on the field all day with enough time to make a sandwich. Highlights are below if you want to reminisce about the Dynamo's last season in MLS Cup.
Elis was remarkable yesterday.  At times he had four Atlanta United defenders chasing him around on one of his numerous dribbles.  If the new Atlanta United $15 million winger, Ezequiel Barco, had not been injured and played this kind of a match yesterday, we never would have heard the end of it.  Instead of giving the same due to Elis, all of the national media focus was on how poorly Atlanta United played.  Here is an example:
Dynamo fans should be very excited to see what Elis can do this year.  Maybe the most underrated star in Houston sports will help fill a few of the empty seats that have become pretty common at BBVA Compass Stadium.
Second:  Wilmer Cabrera and the players have the priorities straight
Here are quotes from an article by Jesus Acevedo Jr. published on mlssoccer.com this morning, reflecting on the national media consensus that the Orange will not make the playoffs this year and could finish as low as 10th place:
Wilmer Cabrera:
"Of course, we don't have the credit with what we do, but we're not here to receive credit from anyone.  We're here to work and to talk on the field. There [on the field] is where we need to talk. And today was a good day, but it's only one game out of 34."
Chris Seitz:
"Look, we're worried about ourselves, they [media] get paid to make their predictions and we get paid to go out there and put results together."
Andrew Wenger on whether this was a "statement" game:
"The only statement that will ever be appreciated is if we make the playoffs again. And we just played one of 34 games, and there are 33 more games to go.  There's going to be good games and there's going to be bad games. And that's how we get through them."
Third:  Phillipe Senderos….Wow!
There was worry, myself included, about the state of the Dynamo defense before yesterday.  AJ DeLaGarza injury's required a reshuffling of the backline that would also be playing in front of a new goalkeeper in Chris Seitz.  At least for yesterday, worries be gone!  Kevin Garcia, ably stepped up in place of DeLaGarza and quietly played an excellent match at right back against arguably the best winger combination in the league.  This allowed Adolfo Machado to stay at center-back where he played his usual superb match.  Phillipe Senderos was the revelation.  He has had a storied career playing with the Swiss National Team and big clubs like Arsenal, but conventional wisdom when he came to Houston last fall was that his better days were behind him.  DeLaGarza's injury forced him to play serious minutes in the playoffs, where he made a real impact.  Yesterday was something else though.  A goal an assist and superb defending made him the man-of-the-match for me, which is saying something given the way Elis played yesterday.  Who Scored rated him as an 8.8 on a 10 point scale, the highest rating of any defensive player on the field.  The Audi Index on mlssoccer.com rated him at 1003, the highest rated player on the day and more than 500 points higher than any other defensive player for both teams.  Apparently he still can play and it creates questions about whether he remains a permanent fixture on the backline, even after DeLaGarza returns.
This week, Vancouver Whitecaps visit BBVA Compass Stadium on Saturday for an early evening match.
Here are some pictures taken at the match yesterday: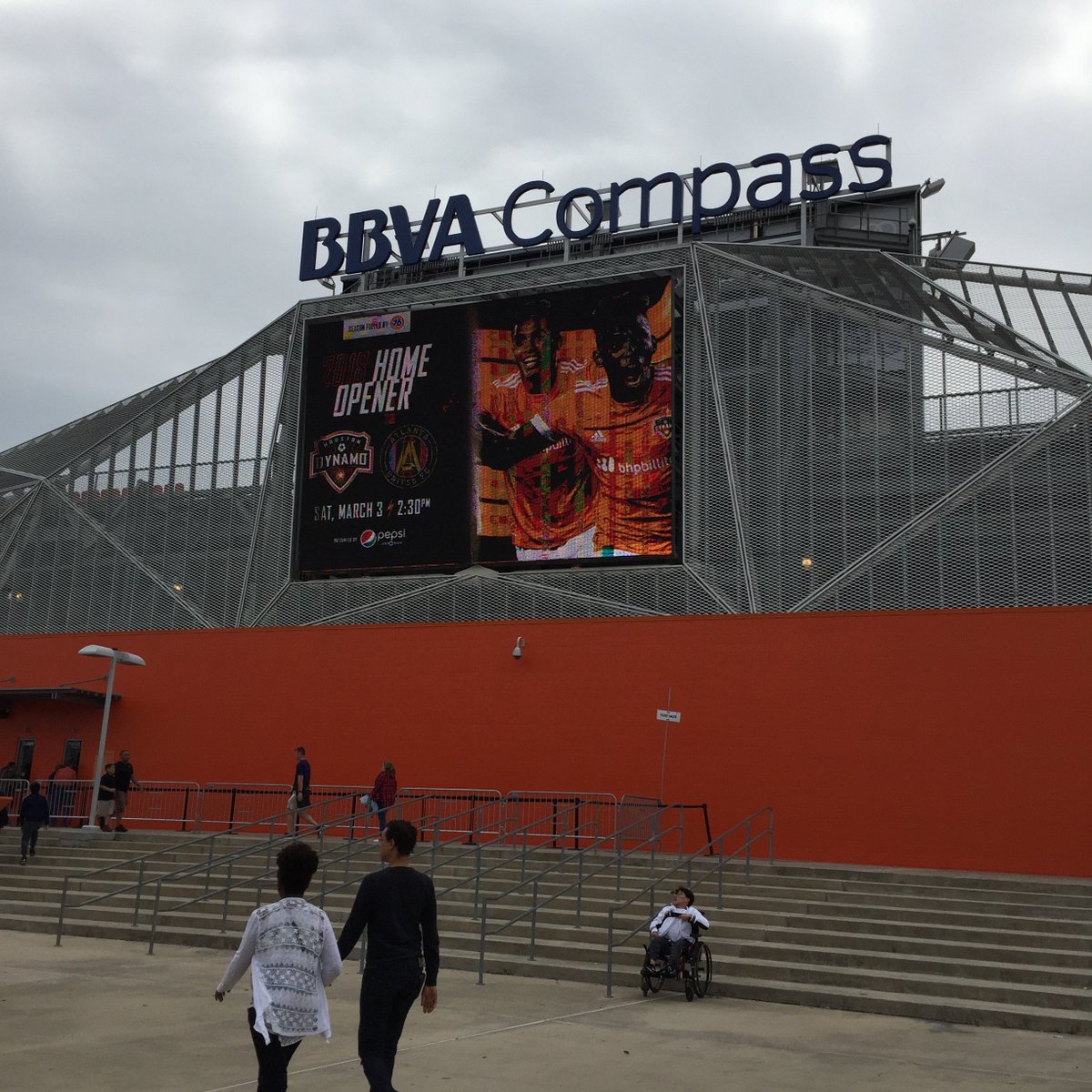 Will Parchman poses a provocative question.  Yes, what if?