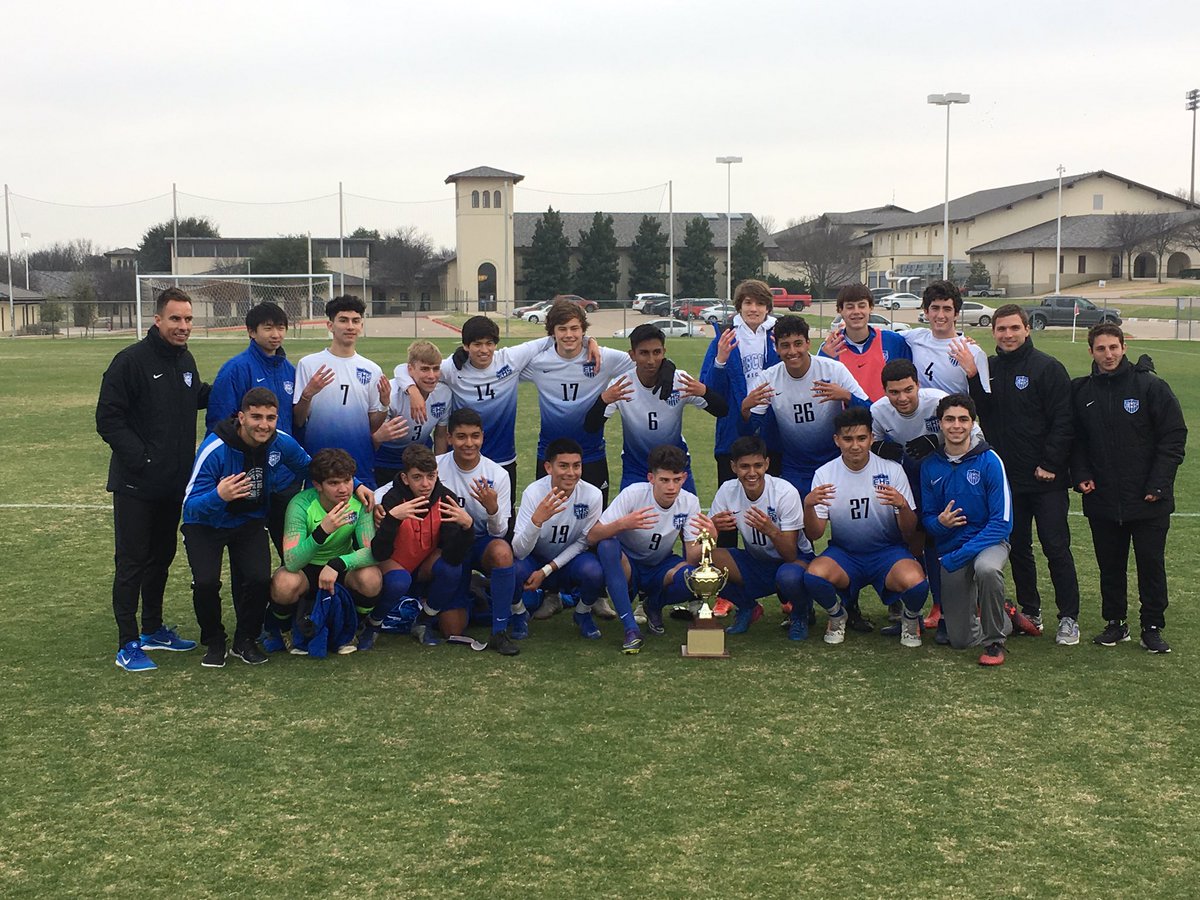 The Texas Association of Private and Parochial Schools (TAPPS) and the Southwest Preparatory Conference held their 2018/2019 Soccer Championships over the last two weekends. Highlights of the tournaments, including Episcopal's 4th straight SPC title, were Dallas Bishop Lynch winning their second Division I TAPPS Girls title, San Antonio Catholic winning their third consecutive TAPPS Division I Boys championship and St. Thomas Episcopal winning both the Boys and Girls TAPPS Division III titles. The results of the Finals matches are listed below:
2018-19 TAPPS Winter Soccer Championship Finals
TAPPS is an organization that organizes statewide academic, athletic and fine arts programs for private and parochial high schools in Texas. The organization was chartered in 1978 and has grown from 20 member schools at the beginning to 230 today.
Not all Texas private and parochial schools play in TAPPS. A small number of schools play in the Southwest Preperatory Conference (SPC), a league that includes schools from Oklahoma. Dallas Jesuit and Houston Strake Jesuit are other parochial schools that play in the public high school UIL.
Much like the UIL, on a smaller scale, TAPPS schools are organized into districts that participate at the Division I, II or III level, assigned based on student enrollment. District regular season play typically begins in November each year and runs until a state champion is determined in late February. SPC operates on the same general season schedule, but only consists of 16 schools.
2018-19 TAPPS Winter Soccer Championship Finals
Boys (Friday, February 22)
Division I
San Antonio Central Catholic (14-4-1)-4 Dallas Bishop Lynch (16-3-1)-0
Notes: Central Catholic wins third consecutive State Championship. At one point during the season the team was ranked #1 in Winter Soccer rankings by Top Drawer Soccer. Angel Bacho scored twice in the victory.
Division II
San Antonio TMI-Episcopal (19-2-1)-3 Carrollton Prince of Peace (18-1-1)-2
SA TMI were also State Champions in 2016.
Division III
Houston St. Thomas Episcopal (20-2-0)-2 Dallas Covenant (21-7-1)-1
St. Thomas Episcopal also State Champions in 2015.
Match reports from Dallas Morning News:
https://sportsday.dallasnews.com/high-school/high-schools/2019/02/22/tapps-soccer-championships-carrollton-prince-peace-falls-just-short-division-ii-title-game
Girls (Saturday, February 23)
Division I
Dallas Bishop Lynch (19-5-0)-1 Houston St. Agnes (16-3-1)-0
Notes: Bishop Lynch is the only school other than Dallas Ursuline who has won a State Championship (2014/2019) in the last 27 years. St. Agnes has made multiple finals appearances (last in 2016) but never won a Championship.
Division II
Grapevine Faith Christian (19-1-1)-7 Houston Second Baptist (15-1-1)-0
Notes: Faith Christian were also State Champions in 2016.
Division III

Houston St. Thomas Episcopal (19-1-0)-6 Austin Veritas (12-2-0)-0
Note: St. Thomas Episcopal first State Championship. Austin Veritas was looking to win their 4th title in last 5 years.
Southwest Preperatory Conference (SPC) 2018/19 Soccer Championships
The SPC Championships were held last weekend (February 14-16) on school campuses in Ft. Worth and Arlington. The Boys Championship was won by Episcopal (Houston) who needed OT to defeat John Cooper (The Woodlands) 2-1 in the final. Episcopal is currently the nationally #1 ranked Winter Soccer team. The Girls Championship went to St. John's (Houston) who beat Hockaday (Dallas) 1-0 in the final.