The playoffs start a new season.  Regular season records go out the window when the playoffs begin.  The playoffs give every team a chance to start over. There are a number of ways to express the same thought….when the playoffs start, especially in lower division soccer in North America, excitement and surprise are sure to follow.
Midland-Odessa FC provided another example of this phenomenon last Saturday in Wichita, Kansas. The Sockers overcame an 8+ hour bus ride, lightning delays, 50 MPH winds and a team that had not lost a home game all season to defeat FC Wichita 1-0 in dramatic fashion on a goal from Zach Penner and earned the right to play next weekend. This will be the second consecutive year that the Sockers have made it to the final 8 of the NPSL playoffs.
The goal sequence started in the 90th minute off a turnover from a Wichita player in his own half of the field. The ball eventually found its way to Isaac Sanchez and then Jamie O'Grady whose cross to Zach Penner resulted in the only goal of the night-the only one needed thanks to a well organized Sockers defensive game plan.  The goal did come with some controversy as some on the Wichita side felt that O'Grady was offside when he played the ball into Penner. Regardless, the AR didn't see it that way and the Sockers move on to next round of the NPSL playoffs.
Sockers Head Coach Matt Barnes had this to say in the game report from the Midland Reporter-Telegram after the game:
"Sometimes you've got a hold of a team that finds a way to get it done," said Barnes, who is now among the final eight teams in the country for the second straight summer with MOFC. "It's like nothing fazes us. I know (FC Wichita) overlooked us, but we are a tough team to beat. We came out of a really good conference and that helped us.
The Sockers now advance to play Inter Nashville FC at home Saturday night at 7:30 at Grande Communications Stadium in Midland in the South Region Final.  The Sockers might be a bit surprised to be playing this game at home, because Inter Nashville shockingly upset the team that was rated number 1 in the 96 team nationwide NPSL prior to Saturday night, Miami Fusion, in Florida via a 22nd minute goal from Gregory Warden.
The winner of Saturday night's match will advance to the National NPSL semifinals to be played on August 5th against the winner of the Northeast Region Final, either Elm City Express (New Haven, CT.) or Clarkstown SC Eagles (Clarkstown, NY).
Game stories in the Odessa American and Midland Reporter-Telegram below:
http://www.oaoa.com/sports/local/franchise/article_59f63eee-6fed-11e7-9c96-7f7dd4b94ed7.html
http://www.mrt.com/sports/article/NPSL-MOFC-pulls-of-gutsy-road-win-to-advance-to-11308158.php?cmpid=twitter-desktop
The winning Midland-Odessa side celebrates the victory:  (MOFC Twitter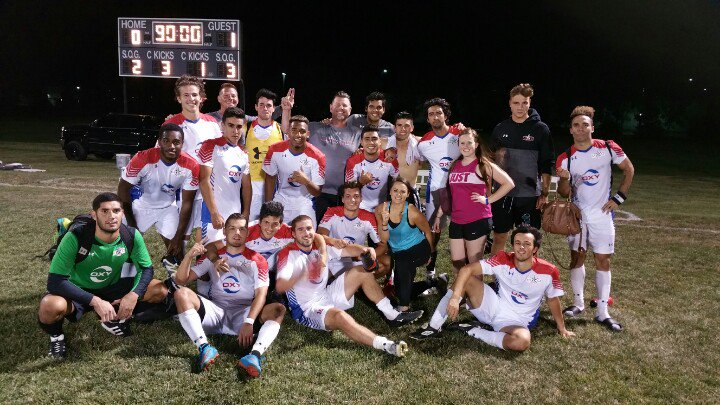 The crowd at Stryker Soccer Complex in Wichita Saturday night  (FC Wichita Twitter)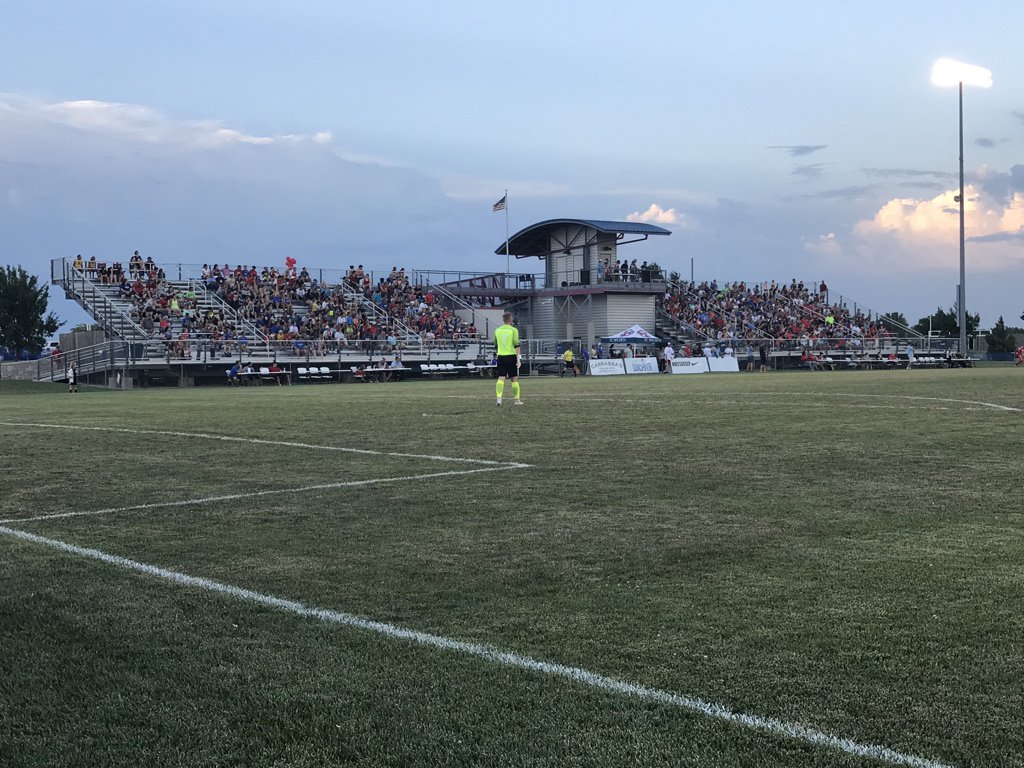 KMID-Local 2 video attached here:
http://www.yourbasin.com/midland-odessa-fc-is-moving-on
KOSA-CBS 7 video attached here:
http://www.cbs7.com/content/sports/Last-minute-goal-keeps-Midland-Odessa-FC-alive-436083173.html
The Opposition this Saturday Night in Midland:  (Inter Nashville FC Twitter)