The NPSL South Region first-round playoffs are set.  Ft. Worth Vaqueros, on the heels of two wins this week and a Dutch Lions FC draw in Shreveport, were able to jump the table from third to first and are the Lonestar Conference regular season champions.
Wednesday night the Vaqueros will play their first ever home playoff game at Martin Field against Shreveport Rafters.  In the other first round Lonestar Conference match Dutch Lions FC will host Midland-Odessa FC in Conroe, also on Wednesday night.
In the Heartland Conference, Dallas FC, forced to play two games in 24 hours last weekend including a makeup "home" match in Springfield, MO, travels to Wichita for the second time in less than a week to play a first round Heartland Conference playoff game against FC Wichita.
The winners of both the Lonestar and Heartland Conference first round playoff games will meet in the finals at the highest remaining seed on Saturday.
Further playoff details are provided in the link below
NPSL News:
Three Vaquero teammates will be attending Tulsa University next year.
http://www.fortworthvaqueros.com/news_article/show/810852
Week 10 Game Results:
Friday, July 7
Midland-Odessa FC (MOFC)-5    Tyler FC-1
James O'Grady scored a first half hat trick in an astonishing 15 minutes to lead MOFC to a 5-1 blowout victory against winless Tyler FC in Midland. Additional second half goals were scored by Henrik Mueller and Darius Strambler to complete the rout.  The lone Tyler FC goal was scored by Tony Bravo.
In the match report from Midland Reporter-Telegram's Will Korn, MOFC head coach Matt Barnes was obviously pleased with the outcome:
"It's exactly what we wanted," Barnes said. "I was hoping we could come out (Friday) and put a full game together, a full 90 (minutes). It's the first time we've done it the entire season, so for me it was really rewarding to see the guys come out (like they did). We moved the ball well (Friday), defended well and Jamie was incredible in the first half with the hat trick."
Game reports from Midland media are in the links below:
http://www.cbs7.com/content/sports/Mid-433231703.html
http://www.mrt.com/sports/article/NPSL-Midland-Odessa-FC-rolls-behind-O-Grady-11274270.php?cmpid=twitter-desktop
Saturday, July 8
Shreveport Rafters FC-1    Dutch Lions FC (HDLFC)-1
Shreveport Rafters FC Steven Bush's goal in the 76th minute helped secure a trip to the NPSL playoffs for his club when it tied Dutch Lions FC 1-1 in Shreveport.  HDLFC had taken a lead 5 minutes earlier when Matheus Goveia scored to give Dutch Lions the lead, and temporarily put them on track to win the Lonestar Conference.  The Dutch Lions were somewhat unfortunate to be only level at halftime as they generated 12 shots and hit the woodwork twice according to accounts on HDLFC's Twitter feed.
Halftime photo showing part of a crowd of 2,400 in Shreveport (Rafters FC Twitter)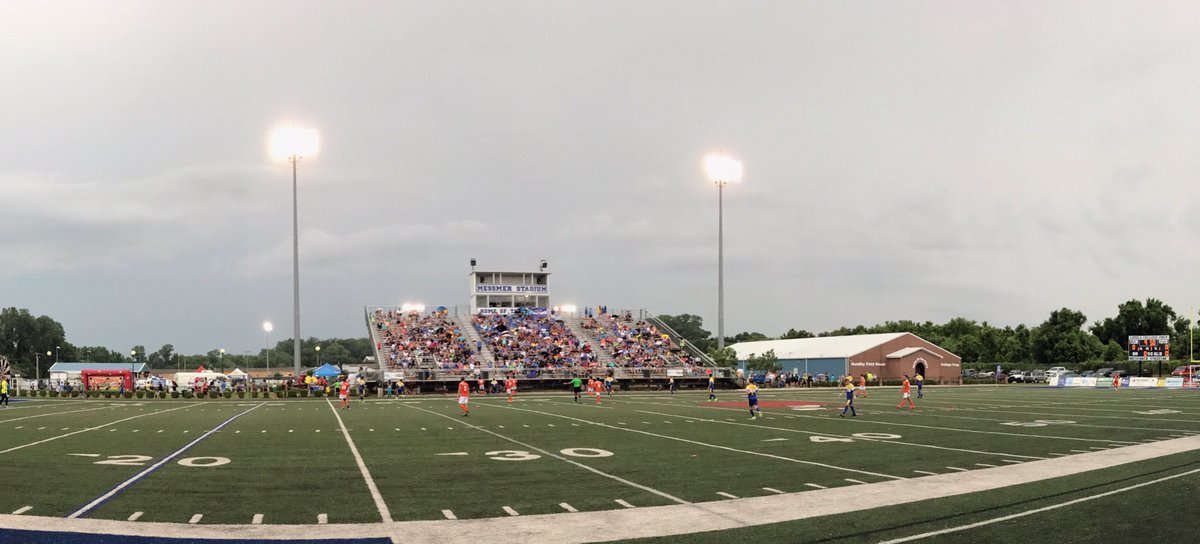 FC Wichita-3    Dallas City FC-0
FC Wichita closed out the regular season in style, defeating Dallas City FC 3-0 at Stryker Soccer Complex in Wichita.  Diego Serfaty's 5 minute header was all that was needed to send Wichita into the post-season on a four game winning streak.
Home Crowd in Wichita before match:  (FC Wichita Twitter)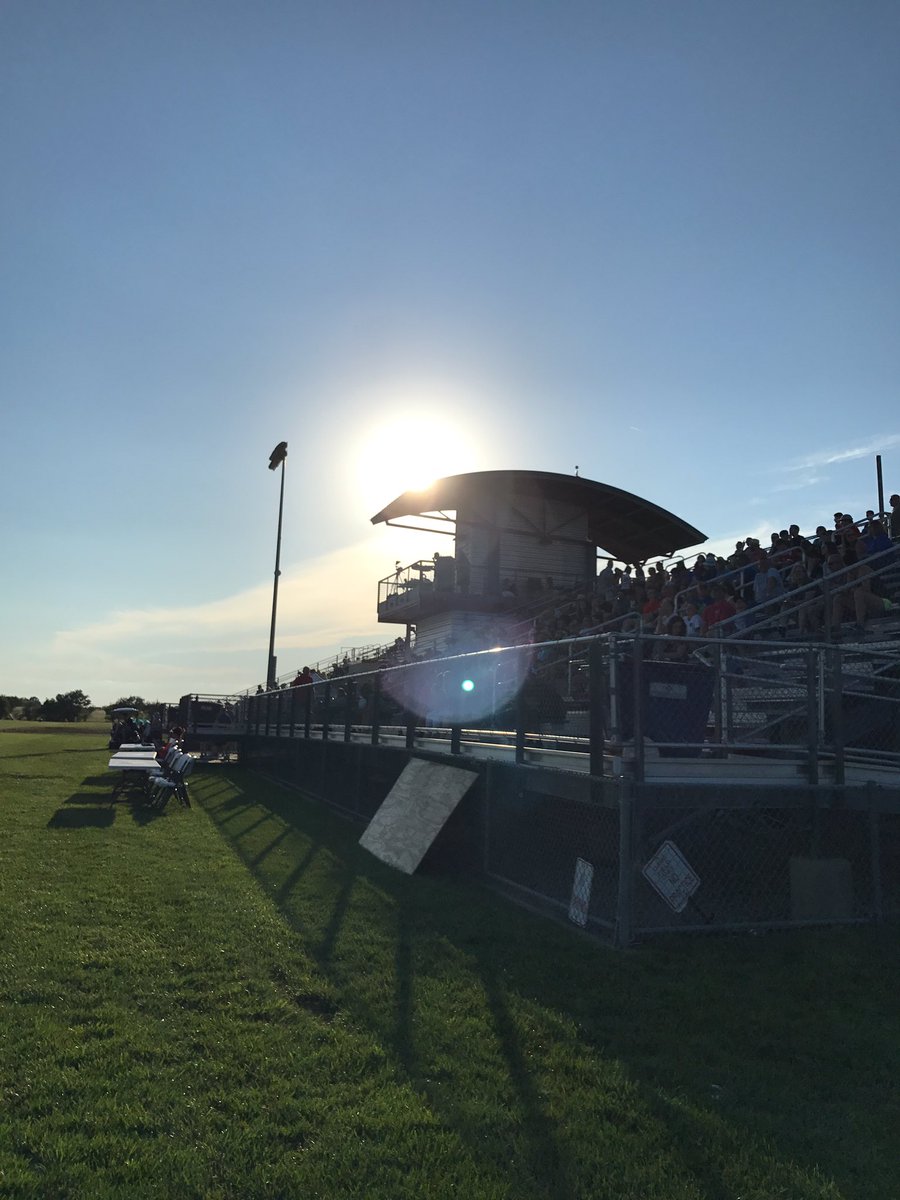 Ft. Worth Vaqueros-4    Houston Regals SCA-0
Ft. Worth put themselves in the drivers seat to win the Lonestar Conference championship when they defeated Regals SCA 4-0 in Ft. Worth in a game delayed multiple times due to weather.  A first half goal by Bobby Edet put the Vaqueros ahead at the half and three second half goals, by Jesse Miralrio, Hilton Ngwa and Matthew Rochowski blew the game wide open. The Regals played shorthanded from the 68th minute when Rolando Matute was ejected from the match for abusive language or gestures.  Regals SCA needed to win and for Dutch Lions FC to win in Shreveport to secure a playoff spot.  Neither happened, so Houston finished their season Saturday night.
Photo from Martin Field:  (Fort Worth Vaqueros Twitter)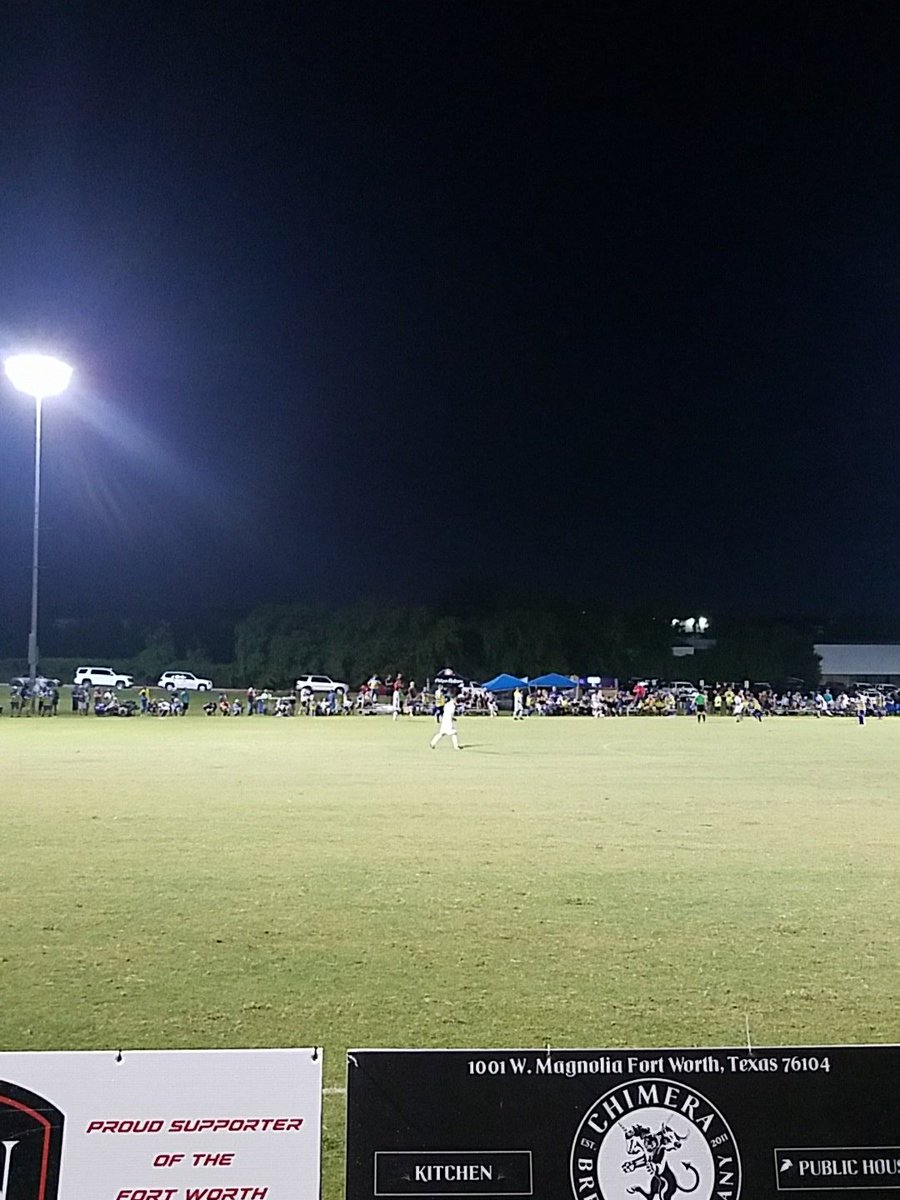 Sunday, July 9  
Dallas City FC-2   Demize NPSL-5        (Makeup game from June 10)
After making a 250 mile trip from Wichita to Springfield, MO, and playing the second match in less than 24 hours, Dallas City FC certainly can be excused for a slow start. Unfortunately, Demize NPSL took advantage of the road weary by scoring 4 times in the first 25 minutes, leading to an eventual 5-2 win Sunday.  Dallas City rebounded a bit when Papa Abdoulaye Faly and Hulver Sanchez scored first half goals, but were never able to catch up with, what must have been, tired legs.  A link to the game story in the Joplin Globe is below:
http://www.joplinglobe.com/sports/local_sports/demize-npsl-soccer-team-ends-season-with-win-over-dallas/article_67e7a4ed-9cbe-5f91-8022-5813f1016d02.html
FC Tyler-0    Ft. Worth Vaqueros-1      (Makeup game from June 24)
The Vaqueros completed an improbable leap up the standings this week and ended up as Lonestar Regular Season Division Champions when it was over. Kristian Quintana's 28th minute goal was all that was needed to win the game and capture the Division crown. The day started out with good news for the Vaqueros as they ended up playing in Ft. Worth instead of traveling to East Texas for the Tyler FC makeup home game.  According to the Vaqueros website, unplayable field conditions in Tyler necessitated the change in venue.  At least that is what is to be surmised, because Tyler FC provided no explanation on their website or social media as to why the final home match had been switched to Ft. Worth.  After the match Vaqueros head coach Nick Stavrou commented on the Vaqueros website:
"The team is heading into the playoffs on a high after securing first place in the regular season. With three wins on the bounce we hope to carry that momentum into a very tough game against a dogged Shreveport team," coach Nick Stavrou said. "We are hoping the home field advantage of our 12th man will help carry the boys through as the intensity turns up as it is now playoffs time."
Lonestar Conference Regular Season Champion Ft. Worth Vaqueros (Vaqueros Twitter)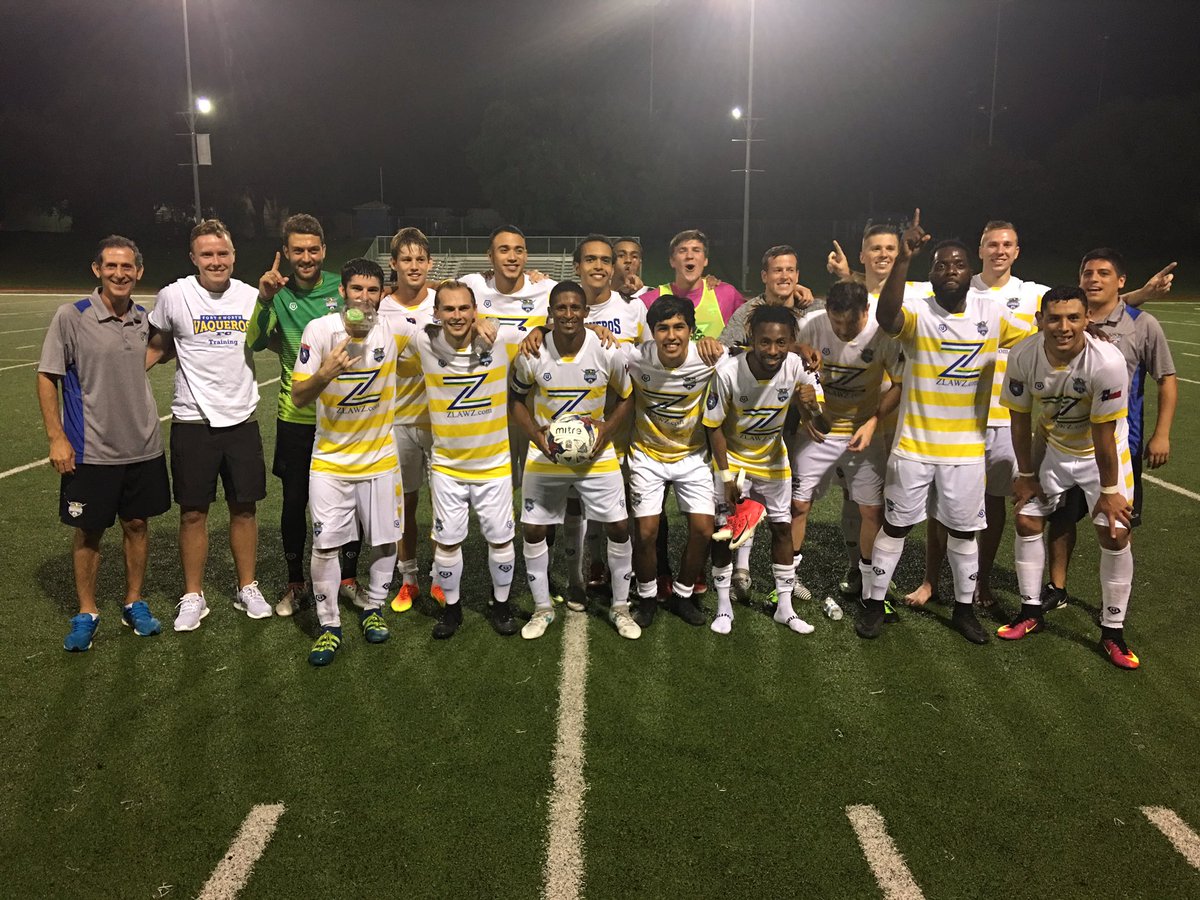 FINAL REGULAR SEASON STANDINGS:
South Conference -Lonestar Division
South Conference-Heartland Division
First Round Playoff Game Schedule:
Ft. Worth Vaqueros vs. Shreveport Rafters-7:30 p.m.-Wednesday, July 12-Martin Field, Ft. Worth
Dutch Lions FC vs. Midland-Odessa FC-7:00 p.m.-Wednesday, July 12-HDLFC Soccer Facility, Conroe
NPSL logo courtesy of ChrisCreamer'sSportsLogos.Net