Midland-Odessa was the first Lonestar Conference side to qualify for the 2017 NPSL playoffs after a win last weekend.
Week 7 Game Results:
Thursday, June 15
Dutch Lions FC-3 vs. Midland-Odessa FC-1
Houston Dutch Lions FC defeated the Sockers 3-1 Thursday evening in Conroe.  Midland-Odessa had a tough hill to climb when Jerry Scholman conceded an own goal to Dutch Lions in the 8th minute.  Carlos Acevedo doubled the lead for Dutch Lions in the 31st.  A late goal by Dutch Lions man-of-the-match Jesus Cortes then put the game away, though the Sockers pulled one back a few minutes before time when James O'Grady scored.
Congrats to tonight's @HeinekenSoccer Man of the Match Jesus Cortes!! #GoLions #NPSL2017 pic.twitter.com/FbYd4UQl4K

— Dutch Lions FC NPSL (@HDLFCGamecast) June 16, 2017
Saturday, June 17
Dallas City FC-2   Ozark FC-0
Two goals in the first 13 minutes from Sergio Lara and Archie Mesa led Dallas City FC to a 2-0 home win over winless Ozark FC.
Team photo prior to match at Greenhill School (Dallas City FC Facebook)
Dutch Lions FC-6   Tyler FC-3
Dutch Lions FC scored four first half goals, the first 8 minutes in, to dominate Tyler FC and eventually win 6-3.  A brace by Yinka Lawal led the way, with other scoring coming from four different players.  Trailing 4-1 at the half, Tyler FC scored twice in the second half to close the gap.
Dutch Lions starting lineup and Man of the Match-former UTRGV Vaquero Archie Massen (Dutch Lions Twitter)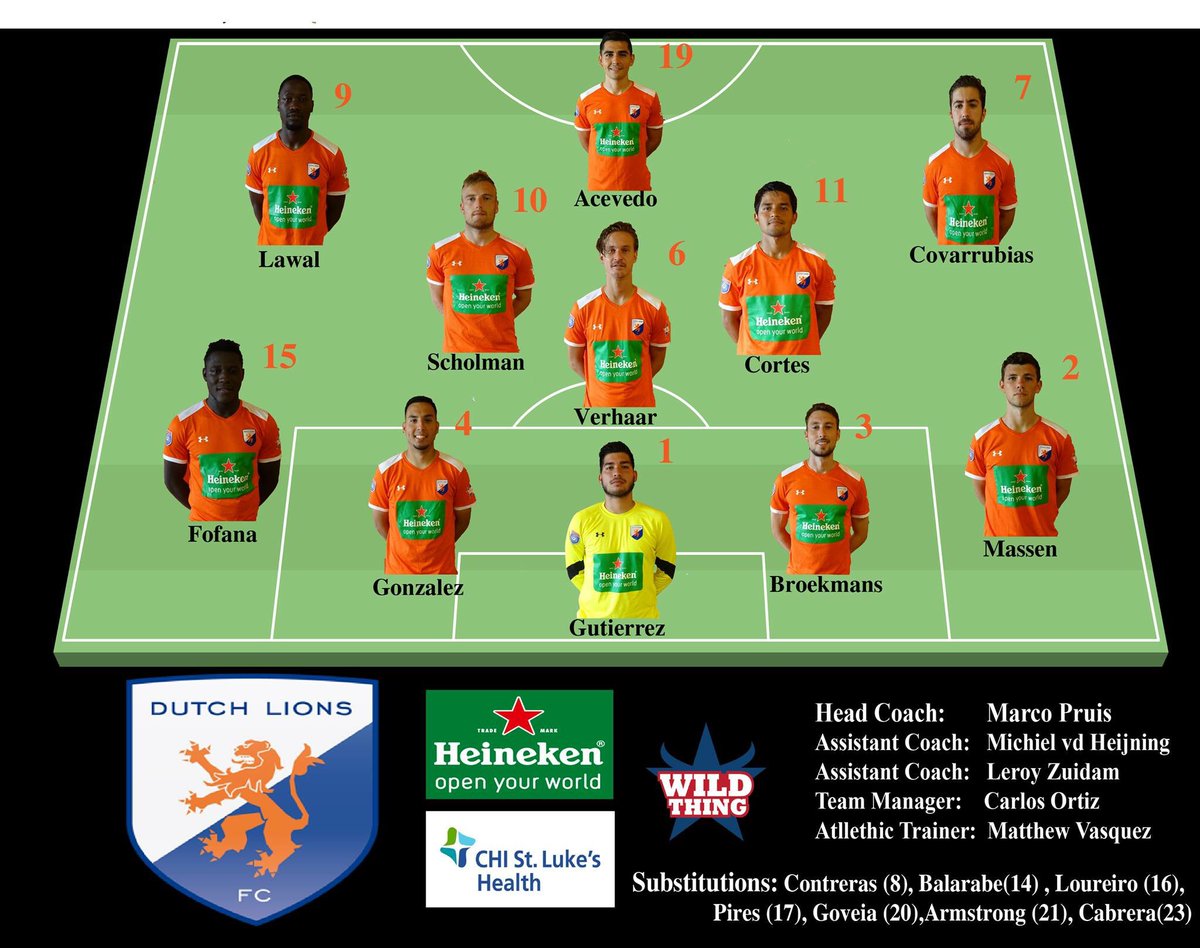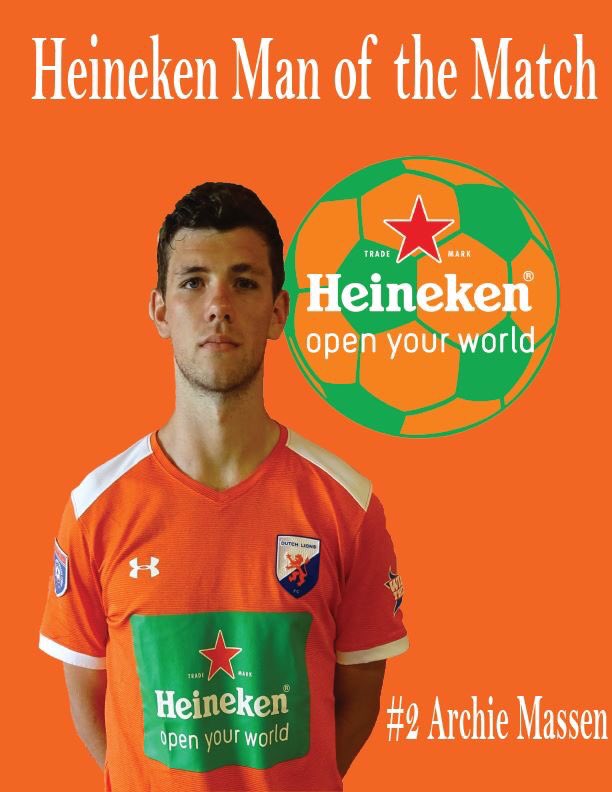 Houston Regals SCA-0   Midland-Odessa FC Sockers-2
Goals by Maliq Cooper in the 65th minute and Gilbert Rocha in the 74th led the Sockers to a 2-0 road win in Houston.  This victory allows the Sockers to clinch a Lonestar Conference playoff berth and put them in the drivers seat for the conference championship with only two regular season games remaining.
Ft. Worth Vaqueros-0  Shreveport Rafters FC-0
Ft. Worth was held to a scoreless draw at home against Shreveport Saturday. More importantly, however, this score combined with a 2-1 win in Louisiana earlier this year allowed the Vaqueros to reclaim the Texas Trail Classic "horns" (pictured below).  The Vaqueros dominated the first half, but both teams had chances in the second.  At the end of the match Vaqueros coach Nick Stavrou had this to say on the Ft. Worth website:  "You always want to win and I thought we created enough chances.  Unfortunately it just didn't end up in the back of the net."
General Team News:
An Eric Blum article on OA Online profiled Sockers captain Andrew Moullin who is playing in the NPSL in-between trials with San Antonio FC.
http://www.oaoa.com/sports/local/franchise/sockers/article_e68587a4-50b0-11e7-a9b5-c7336399e0b3.html
STANDINGS:
South Conference -Lonestar Division
South Conference-Heartland Division
Week 8 Game Schedule: (Home Team Listed First)

Wednesday, June 21
Houston Regals SCA vs. Dutch Lions FC
Saturday, June 24
Shreveport Rafters SC vs. Houston Regals SCA
Midland-Odessa FC vs. Dutch Lions FC
Tulsa Athletic vs. Dallas City FC
Tyler FC vs. Ft. Worth Vaqueros
NPSL logos courtesy of ChrisCreamer'sSportsLogos.Net