Texas NPSL, PDL Recap-Week 4
With the completion of Week 4 and the opener for Brazos Valley, all Texas teams have now begun 2017 play in both leagues.
Week 4 Game Results:
Wednesday, May 24:
Shreveport Rafters-1    Ft. Worth Vaqueros-2
Ft. Worth defeated Shreveport Rafters 2-1 in Louisiana behind two goals by Vaqueros left winger Marco Ortiz.  The first goal was scored in the 22nd minute on a scissors-kick off an assist from Zack Stavrou.  Ortiz then scored again in the 55th minute.  Shreveport pulled a goal back in the 67th, but the Vaqueros held on for the road victory.  On the Vaqueros website, Ortiz commented on the victory:
"The team performed well. It's always hard to get a W away from home, away from our supporters," Ortiz said. "For me to get on the scoresheet is even better. It's a testament to how hard all seventeen players who traveled today put me in good spots to finish today. I'm glad I could help the team like that."
Friday, May 26:
Little Rock Rangers vs. Dallas City FC
Dallas City FC dropped a 2-1 decision to Little Rock in the Rangers first home game of the season.  Leonardo Ferri scored in the 39th minute, but Little Rock equalized five minutes later.  A Dallas City own-goal right before the end of the first half was the game winner for the Rangers.
Saturday, May 27
Midland-Odessa FC Sockers-2    Ft. Worth Vaqueros-1
Midland-Odessa continued its perfect record, all at home, in 2017, by defeating Ft. Worth 2-1 Saturday night.  Ricardo Palomino and Memo Diaz scored in the 29th and 49th minute respectively to secure the victory. Palomino's first half goal came off a redirection of a free-kick and Diaz scored on a long range shot.  After substitutions in the last 20 minutes, the Vaqueros put more of a stamp on the game.  A 90th minute goal by Liren Halle made it closer, but it was not enough to stop the Sockers from improving to 3-0 on the season.  This game was billed as the NPSL National Game of the Week, between two undefeated sides.
Below is a link to a player profile on Sockers midfielder Alex VonHolle, who is the GM's son, in the Odessa American from Eric Blum, (https://twitter.com/EricBlumOA) published before last nights match.
http://www.oaoa.com/oavarsity/boys/article_5a8e1b18-4286-11e7-a526-e785844e1401.html
Tyler FC Kings-2    Dutch Lions FC-2
A 90th minute goal by substitute Enoch Shipman saved a home draw for Tyler FC Saturday night against Dutch Lions FC.  Tony Bravo scored for Tyler in the 34th minute to take a lead into halftime.  Two second half goals by substitute Carlos Acevedo and midfielder Jorge Contreras had put Dutch Lions into the lead before Shipman's late goal saved a point for the Kings.
Sunday, May 28
Demize NPSL vs. Dallas City FC
Dallas City was able to secure a 3-2 victory over Demize NPSL in Joplin, MO in the second game of the short weekend road trip.  Luiz DeSousa opened the scoring for the Texas side in the 3rd minute and Jorge Deleon scored twice in the second half, with the game winner coming in the 86th minute.
STANDINGS:
Heartland Conference
Lonestar Conference
Week 5 Game Schedule: (Home Team Listed First)
Saturday, June 3
Dutch Lions FC vs. Houston Regals SCA
Ozark FC vs. Dallas City FC
Ft. Worth Vaqueros vs. Midland-Odessa FC
Tyler FC vs. Shreveport Rafters FC
Week 4 Game Results:
Monday, May 22
Houston FC-4    FC Cleburne-2
A brace by Joshua Bronstorph led Houston FC to a 4-2 home win over FC Cleburne at Rice University Stadium.  After Jordan Simon scored an early goal in the 5th minute, Bronstorph added the second in the 21st and the game winner in the 84th.  Substitute Luis Sanchez then put the game away in the 89th minute.  FC Cleburne goal scorers were Chris Escalera and Ross Ross Fitzpatrick.  Cleburne outshot Houston 18-8 on the night.
Tuesday, May 23
OKC Energy U23-2    Texas United-1
Despite gaining an early 19th minute lead off a Giovanni MontesDeoca goal, Texas United fell 2-1 to OKC Energy in Oklahoma City.  Two minutes of madness late in the first half was United's undoing, as OKC Energy scored twice and then held on to secure their third victory of the season.
Thursday, May 25
Mississippi Brilla-1    Brazos Valley Cavalry-0
An early second half goal by Thomas Vancaeyezeele led Mississippi Brilla to a 1-0 win over Brazos Valley in the first of two games that were played by the Cavalry in Clinton over the weekend.  The goal was scored from directly in front of the goal off a nice cross.  A poor giveaway in the midfield directly led to the quick build-up that resulted in the game winner.  This was the inaugural match for Brazos Valley, who are a hybrid-affiliate of the Houston Dynamo.  The Cavalry ran out a 4-3-3, similar to the Dynamo's preferred formation: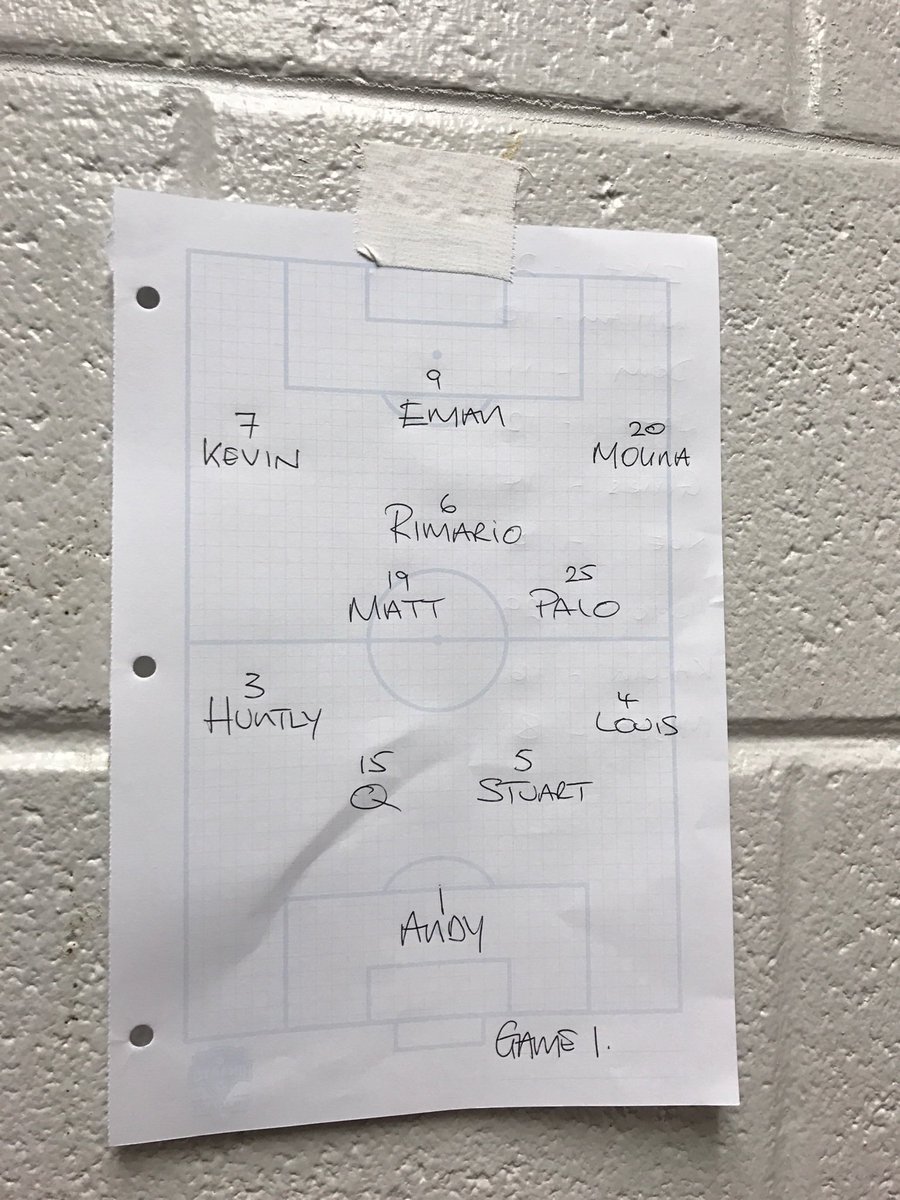 Friday, May 26
Houston FC-0    Texas United-1
The second goal of the season by Miguel Velasquez of Texas United in the 34th minute secured a 1-0 road victory over Houston FC.
Saturday, May 27
FC Cleburne-1    OKC Energy U23-2
An unfortunate 90th minute own goal by Evan Bozman allowed OKC Energy U23 to escape with a 2-1 win in their first away match of the year in Cleburne.  A 66th minute penalty by Anthony Powell had pulled Cleburne level shortly after OKC had taken the lead.  Pictures from last nights action on the Cleburne Twitter feed:
Mississippi Brilla-3    Brazos Valley Cavalry-2
The Cavalry lost the second game of the Mississippi trip 3-2 Saturday night.  After falling behind in the 18th minute, Rimario Gordon and Emmanuel Usen allowed the Cavalry to take the lead.  Brazos Valley's first ever goal, by Gordon, was scored after his corner kick had been cleared to midfield.  Huntley Munn played a nice diagonal ball back to Gordon for a clinical finish. The second goal was scored by Usen immediately after he came on the field in the 56th minute as a substitute, also off a corner by Rimario Gordon. Unfortunately, poor defending on two late corner kicks allowed the game to slip away from Brazos Valley.  I suspect set-piece defending will be worked on extensively in practice this week.  That aside, two one-goal losses in the first ever games against a strong Brilla side gives hope for the future.  The excellent Brilla video feed allowed this game to be the PDL featured Game of the Week.
STANDINGS:
Mid-South Division

Week 5 Game Schedule: (Home Team Listed First)
Friday, June 2
Houston FC vs. OKC Energy U23
NPSL, PDL logos provided by ChrisCreamer'sSportsLogos.Net