Other soccer news of interest this week:
United Soccer League (USL):
Didier Drogba signed to play with Phoenix Rising.  Then there was this goal. Nothing else need be said (other than the RGV FC 3-1 victory Wednesday, which will be covered Monday) about what happened in USL this week.
U.S. Open Cup:
San Antonio FC learned details of their second-round US Open Cup match-up this week. SAFC will play the winner of the first-round match between NTX Rayados (North Texas Premier Soccer Association-NTPSA) and Houston Dutch Lions (NPSL), which will be played at 7 p.m. on Wednesday, May 10th at the Dutch Lions FC Soccer Facility in Conroe. Hopefully this season will work out better for NTX Rayados than the last.  In 2016, Rayados qualified for the Open Cup, but the club was disqualified on the night before their first-round game because US Soccer Federation rules require Open Cup teams to be active in a Federation-sanctioned league.  The Rayados were not participating in the NTPSA last season because of injuries and player availability.  Why it took until the day before the match to figure this out is a mystery.
The potential second-round games for SAFC are:
-If Dutch Lions win in the first-round, the match against SAFC will be played in Conroe at 7 p.m. on Wednesday May 17
-If NTX wins, this second-round match will be played at SAFC's Toyota Field on May 17th at 7:30 p.m.
United States Women's National Team:
The US Women beat Russia 5-1 at Houston's BBVA Compass Stadium last Sunday. Houston Dash's Carli Lloyd, moved up to forward for this match, scored the first goal on a penalty. She is now three goals away from becoming the sixth player in US Women's National Team history to score 100 goals.
United
States Youth National Teams:
Two North Texas players were named to the The U.S. Under-17 Women's National Team for a European tournament from April 19-30.  These youth players are midfielder Hollyn Torres (FC Dallas; Frisco) and forward Samantha Meza (Dallas Kicks; Dallas).

Two Texas players, one each from the northern and southern parts of the state, were invited to participate in a training camp for the U.S. Under-18 Women's National Team from April 15-22.  They are defender Sarah Piper (Texas Rush; The Woodlands) and Sydney Simmons (Solar Chelsea SC; Van Alstyne).
Youth Soccer Development:
The Generation Adidas Cup, an MLS-hosted tournament for U-17 Academy teams and invited international guests, wraps up today in Frisco.  FC Dallas will be playing against LA Galaxy for seventh place in the Champions Division.  After losing the opener last Sunday, FCD beat both Real Salt Lake and Real Madrid (yes that one).  They lost in the first round playoffs 4-0 to another Spanish club, Malaga.
The Championship game in this division will be contested by South American sides Flamengo (Brazil) and River Plate (Argentina).  River Plate reached the finals by beating New York Red Bulls on penalties.
Houston Dynamo, competing in the lower Premier Division, will play Chivas de Guadalajara for 5th place later today.  The Dynamo reached this point after defeating Portland and DC United and losing to Monterrey's Tigres UANL in the group stage.  They reached this playoff stage by impressively beating FC Monterrey Rayados 3-1.
The Premier Division final will be played by New York City FC and Tigres UANL. 
Premier Development League (PDL):
Brazos Valley Cavalry:
The Cavalry added three additional NCAA Soccer Dynamo Academy Alumni to the roster for their upcoming inaugural season.  Mason Schuster (UNC-Wilmington), Elo Ozumba (Northwestern) and Christian Molina (Northern Illinois) join six other former Academy participants, who were previously announced, on the team that will begin play in June.
FC Cleburne:
Paul Davenport was named the head coach of FC Cleburne on Thursday.
Davenport is currently in his seventh year as the head coach of the Hill College (Hillsboro) men's and women's soccer programs.  Prior to joining Hill he coached at the university and high school level in the DFW area.  In the press release, Coach Davenport was quoted as saying  "It is an immense honor and privilege to have the opportunity to coach FC Cleburne in its inaugural season in the PDL.  I am thankful to Neltex Sports Group for the chance to introduce the city of Cleburne to this exciting league which will have some of the top college players in the region playing during the summer and being active in the local communities".
Houston FC:
Houston FC announced their home for the 2017 season on Monday.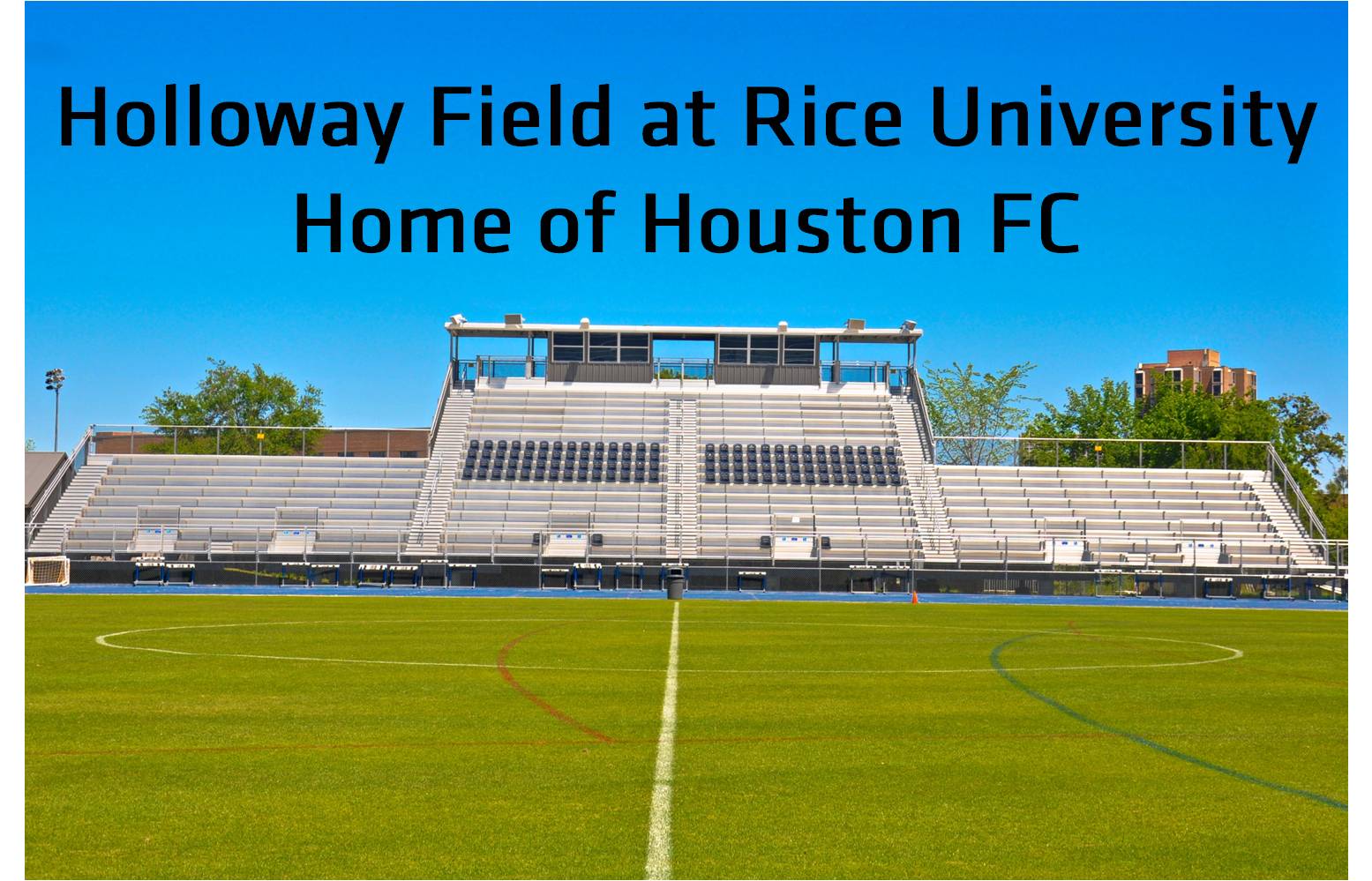 Additionally, the club announced a partnership with Houston Developmental Academy club….Houston Texans.  The Texans place a number of players into NCAA soccer programs and this partnership provides a summer home for these players in the PDL.
Texas United:
Ryan Higginbotham (picture below) has been named the head coach of Texas United on Thursday. Higginbotham has been the associate head coach at TCU's Women's program since January 2012 and serves as the program's top recruiting assistant.  He has a long college level coaching career, including stops at top Division 1 programs like Akron and Furman Universities.  In the introductory press release he was quoted as saying,  "I am very excited to be named head coach for Texas United,  It is an honor to have a group of owners that feel I am the right person to lead this franchise in our inaugural season."  It was also announced that current TCU assistant coach Sebastian Vecchio will be added to the coaching staff.
National Premier Soccer League (NPSL):
Dallas City FC:
Dallas City FC, who had previously been reported as closing down their NPSL team, are now listed on the NPSL website in place of Dallas area club Liverpool Warriors.  Dallas FC will be the only Texas team competing in the Southern Region's Heartland Conference.  In addition to Dallas FC, the Heartland Conference consists of teams from Arkansas, Kansas, Missouri and Oklahoma. 
Ft. Worth Vaqueros defeated Dallas Baptist 1-0 in their first preseason game last Saturday.